It only takes one touch of a button these days to 'follow'. The type of 'stalking' everyone is buzzing about in the blogosphere. And now is your chance to 'plug' your blog URL links or social networks so I can also follow you!
Having a great interaction on your blog and around the social networking realm are big plusses in terms of gaining a good reputation as a blogger and traffic to your blog. In addition, having consistency on your blog's content, good posting frequency, your blog's layout, and even the 'username' you use when connecting out there are very important.
With the same username, it means that you can be found easily by others while your brand is being promoted instantly. I must say though that it's always a challenge when someone already picked your preferred username and you have to make something different! Ugh.
While there's no surprise that Facebook and Twitter are, for most of us, our go-to haven, there are now other social media networks that are slowly creeping in to our go-to list.
We're all bound to succumb to the buzzing world of social networking, hence WordPress.com peeps already have some of these widgets ready for us, just waiting to be added on our blog.
And since we've already come this far, why don't I introduce you to all the sites worth having for beginners to get your blog a little bit more out there? Don't forget to join me!

Apart from having a personal Facebook account of which I mainly use when commenting, I also have a Facebook Fan Page for Sweet Jelly Bean where you can 'Like' and get updates on my posts or any fun events I might be hosting. Remember, you can also connect your fan page to your Twitter account or vice versa.
(Facebook icon by Helen Gizi – visit her blog on pinkmoustache.net.)
Tweet me and I sure will tweet you back! I'm over @sweetjellybean5
And for those who needs more 140 words to tweet, you can use TwitLonger.
(Twitter icon by Mirjami Manninen from mirkku.com)
This is the site that captured me the second time I gave it one more glance. Why? If you love 'filtering' pictures and making them stand out, then you would love this photo-sharing app. This will certainly end up on your list of 'the social networks I love'. The big plus is, by sharing on Instagram, you can stream it on your Facebook, Twitter or Tumblr account too! How's that for killing too many birds with one stone?
(Instagram icon from shapecollage.com)
Let's pin it together
There's no such thing as too many pins, or too much pinning on this site! The joy of coming across something very interesting and being able to repin it on 'your board' is so convenient. Not only you get to have it, but you're also connecting with the previous pinner.
I never understood the whole concept of this site before. But now that I've paid attention and looked really into it, I think it could actually work as another way of getting your blog out there. Tumblr offers some neat layouts, different formats to compliment any post you want, and lots of free themes to choose from. And like many other social networks sites, you can Like, as well as reblog someone else's post. And don't forget, you can connect your WordPress blog to Tumblr so all your posts (in excerpt format) get streamed over there as well. Neat, indeed!
(Tumblr icon via iconfinder.com)
BLOGGERS.COM (site is now closed – looking for buyers)
The name says it all. It's for us bloggers! A place to share, meet, and connect with the rest of the blogging community – they even got a blogger's directory! This is another outlet to share your blog, as well as ideas, by joining little forums, or setting up a new one of your own to encourage others to get involved. There's also a voting system, the option of adding a friend, as well as following someones' blog. You also get to showcase your posts here where people can comment, or vote for it if they want.
My only quibble is, when I had my old blog before and I wanted to delete that account there, I could not contact anyone! I sent an email to cyberspace, but unlike a boomerang, it never came back with a reply. I got frustrated and ended up making another one instead.
And last but not the least…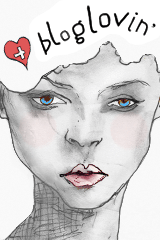 You love a blog from different platforms, so what's the easy way to follow all of them? Bloglovin'!
It's a pretty straightforward sign up, whilst you also have an option to set the frequency on how often you receive an email updates on the blogs you follow.
So, how do you feel about becoming a social maven in the world wide web? Are you up for it? How do you think this would affect your blogging habits?
And finally, the real question really is, how do you keep up with it?
Share your thoughts, ideas, or any more sites you think other readers might be interested to know.